Are You a Corporate Warrior? Take This Short Quiz!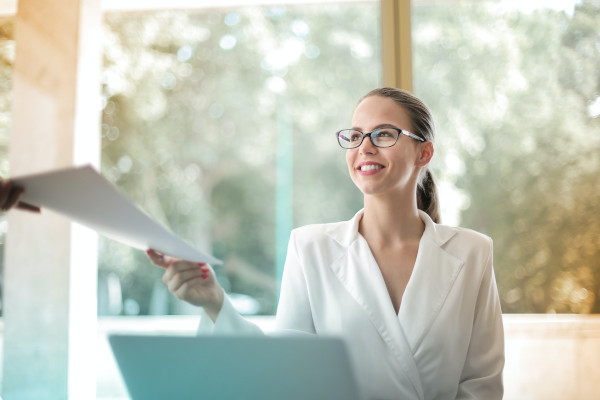 Ask yourself a few questions:
Are you like "Monday, Danbury. Tuesday, Hartford. Wednesday, Stamford…"
Or are you like "Monday, Raleigh. Tuesday, Boston. Thursday, Chicago…"?
Do you take calls in your car – or your rental car – balancing your laptop on the steering wheel?
Do you have a Starbucks or coffee shop where you go so often that they know your order?
Are you known to sit down at a restaurant for lunch and pull out your laptop?
Do you camp in your hotel's lobby after checkout – or visit hotel lobbies you're not even staying in?
If any of these sound like you, then you're a corporate warrior.
Flexible office space for rent
Wouldn't it be nice to have a place to land, with a desk, a chair, (gasp!) a door? Renting office space by the hour, day or week is a turnkey solution for remote corporate warriors who are on the road more often than not. You can even choose the space that works best for your needs – an office with a window and a door so you can gaze out at the trees while you collect your thoughts. Or choose an interior office where you can block out all distractions and focus on the tasks of the day. If you're a people person, you might choose a collaborative workspace where you're around other people and can chat over a cup of coffee – and maybe even make new contacts. Flexible office space can be rented on a day-to-day basis with just the tap of a button. Isn't that better than eating in your car?
Remote workers, take note
If you're a remote worker who used to commute to an air-conditioned office park with free coffee and now you're stuck working at your dining room table, part-time office space might be right for you, too. During the lockdown – and now in "the new normal" – work-from-home mandates mean many large corporations have closed offices permanently in favor of working from home forever. Thousands of office workers have found themselves office-less and are now looking for alternate solutions to working at home. (Not everyone has a dining room table up for grabs.) Renting a part-time office once-a-week, or more frequently, could be just what you need to stay productive and focused.
Is Cheshire, Waterbury and Wolcott your territory?
if you're a corporate warrior who spends time in the Cheshire, Waterbury, Wolcott area – or you've become a remote worker – flexible office space from Sobon & Associates could be the answer to your needs. Private offices are available furnished or unfurnished, complete with lights, heat/AC and cleaning services – all for one low price.
Contact us for a tour today!