Three Reasons Why Part-time Offices Work for Full-time Moms and Dads All the Time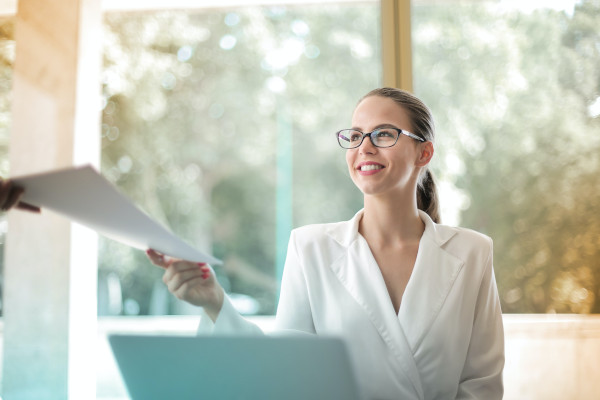 Well, you finally did it. Stuck your neck out. Dipped your toe in the water. Got back out there. And congratulations… you landed yourself a part-time job. (Partially to get the heck out of the house, and partially because you wanted the money!) But this accountant who hired you works from his house. There's literally no office to go to. And you certainly can't work at home with the kids running around. Now what?
Or maybe you're starting your own business, and you need a place where you can meet with vendors and clients… a place where the table isn't sticky and there aren't Legos underfoot. A place where you can concentrate on your business plan – without the racket of your darling children.
The answer is... a part-time office.
Here are three reasons why part-time workers need a part-time office:
A part-time office means you have all the amenities of an office. Privacy, with a door that closes. Strong, reliable wi-fi. And a desk where you can spread out and get your work accomplished! But with a part-time office, you won't have to commit to a long-term lease or take on costly overhead.
A part-time office is flexible. You can secure a part-time office for as little as an hour, a day, a week or a month. And you can access the office 24/7, so you can work whenever it's convenient for you! (After the kids go to bed, perhaps?)
A part-time office is professional. You'll be surrounded by other workers in an office setting, with a skilled receptionist to greet you and your guests. You'll have access to photocopiers and faxes, phones with voicemail, and even conference rooms if you need to hold a meeting. And like professionals and grownups who work on their own schedule, you can come and go as you please. Come in at 10, leave at 4. (We won't tell your boss!)
If you're re-entering the workplace part time – or starting out on your own – flexible office space from Sobon & Associates could be the answer to your problems. Private offices are available furnished or unfurnished, complete with lights, heat/AC and cleaning services – all for one low price. Contact us for a tour today!