Do You Need a Part-Time Office? 3 Questions to Ask Yourself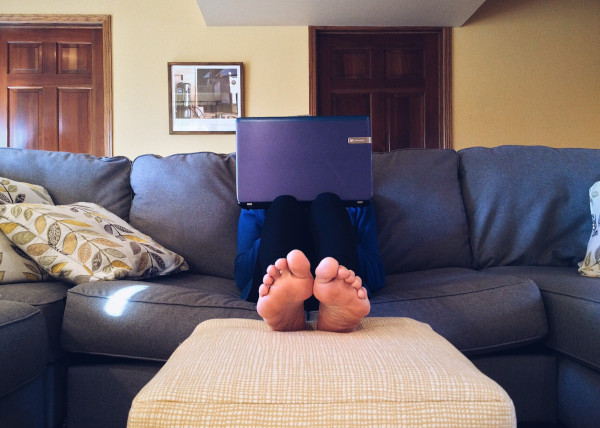 Attention small business owners, anyone thinking of starting a business, or anyone who's found themselves working from home since the start of the pandemic. If you struggle to find peace and quiet or you need a change of scenery in order to buckle down and get productive, a part-time office can be a refuge, a retreat… your salvation.
"What's a part-time office?" you may be wondering. A part-time office is a flexible office space that you can rent hourly, daily, weekly or monthly. An office with a door – without the costly overhead of a lease, heat, AC and wifi. With a part-time office, you'll get a private, individual office in a professional setting – just bring your laptop and settle in. Who needs a part-time office? Ask yourself these three questions:
Do you have trouble focusing on work at home? Maybe there are kids or pets running around begging for attention. The laundry needs to be folded. A well-meaning neighbor stops by for a coffee… and the next thing you know, you've lost hours of productivity. A part-time office gets you out of the house and into a quiet, professional setting where you can focus and get your list of "to-dos" done.
Do you need a professional space to meet with clients, partners or vendors? Let's be honest, meeting at Starbucks is getting old. A part-time office can be rented for as little as an hour, so you can invite your vendors, guests and co-workers to your part-time office for meetings without being interrupted by the barista. (Plus, our flexible office space includes complimentary coffee!)
Are you worried about security? If you've been operating your business out of your home – and using your home address – you could be putting your home and your family at risk. If you're thinking of filing for an LLC, consider using a part-time office / shared office space as your business address. You'll never have to worry about a disgruntled vendor, customer or former employee showing up at your home. A part-time office keeps your home phone and home address private – and can be used on your paperwork when filing.
Ready to book a part-time office? Click here and choose the space that works for you and your business, and get ready to boost your productivity, professionalism and security!