I'm So Distracted! The Downside of Working from Home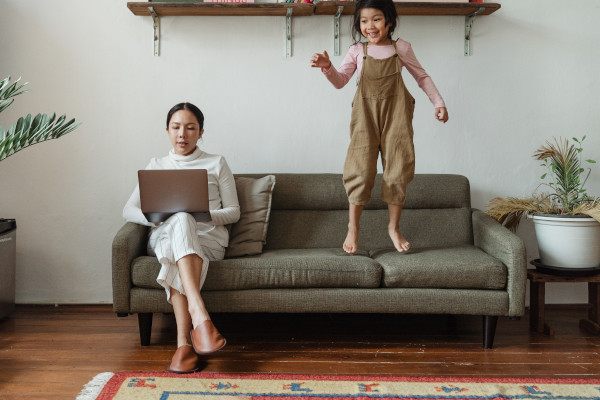 When COVID-19 was classified as a pandemic in March of 2020, many companies (large and small!) asked co-workers to work from home. "Oh, it will be a week, tops!" we all said, jokingly. We left coffee cups in cubicles, we forgot headsets, mouse pads and desk calendars. Now it's more than a year later and many are still working from home.
Is Working from Home Distracting?
Accustomed to having every meeting via video conferencing. And as your entire team shows up as a grid on your screen, you're remembering that pile of laundry that to get done. When you do the laundry, you decide to take something out of the freezer for dinner later. The phone rings, you make plans to go to brunch next week. The dog wants to be walked. Then the kids come home and need help with homework. Your mother calls. The types of distractions at work are never-ending.
The Solution to Eliminating Distractions: Flexible Office Space for Rent
From just $20.00 per hour or less if you book more hours, you can rent a furnished office, complete with a desk and two guest chairs – and a door! (Imagine, your own office where you can shut the door and get peace and quiet!) Or maybe you're not the desk-and-chair type – you can also rent conference room space to spread out and customize it to your liking.
Are You Running Your Small Business at Home?
If you're running your small business at home, you probably feel it the most! You may not have a dedicated office space, so you're camped at the kitchen table day after day. And if you're the boss, nobody will mind if you sneak in a few episodes of Game of Thrones. (Nobody's looking, right?) Small business owners who want to regain focus and drive their business to the next level can rent office space on an hourly, weekly or monthly basis.
Do You Need to Work In-Person?
A team retreat? A brainstorm or workshop? Training or classroom instruction? Some things just work better in person – and without the distractions of working at home. But with the office closed, your team has nowhere to go. We offer conference rooms and meeting rooms that can be configured to your specification. A large table for lunchtime collaboration, or a forward-facing setup for trainings are some of the common configurations, but we'll work with you to set up your workspace and create a distraction-free zone!
2 CTAs:
Call today to arrange a tour or book your office online to get started!
Plus, don't forget – you can also book a virtual office to get the benefits of a brick-and-mortar address without the cost of overhead.