What's a Hot Desk?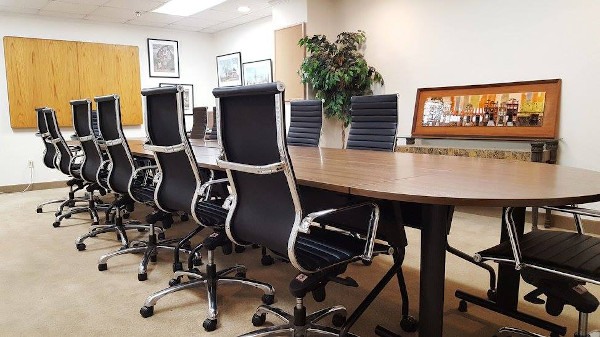 No, it's not a sizzling new trend… hot desks have been around for years. (And will continue to be!) Let's talk about the origin of the term, the definition, and whether hot desking can be right for your organization.
What's a hot desk?
A hot desk is a shared workspace that different people can occupy at different times. Many large corporations that host visitors from other offices dedicate some of their office space to "hot desks" so clients, vendors and employees from other offices can work in between meetings or before or after a meeting. (The idea behind a hot desk is that you may only need it for a short time.)
Where did the term "hot desk" come from?
Although the term sounds contemporary – like a hot minute, hot yoga or a hot mess – it's believed to be taken from a sixteenth century nautical term, hot racking. In this practice, sailors on opposite shifts shared on bunk, or one "rack." When sailors got into their rack, it might still be warm from the previous tenant. (Now, before you get hot and bothered — this isn't the case when renting a hot desk. In fact, most office spaces clean and sanitize desks between guests.)
Who uses hot desks?
Since the start of the pandemic, more professionals are working from home. In fact, Connecticut's capital city of Hartford recently agreed to permanently allow most of its employees to telecommute as many as four days a week. That means 13,000 state employees who worked in Hartford aren't returning. Leased Hartford office spaces decreased by 142,000 sq. ft in 2021 according to a recent article in the Wall Street Journal. That's a lot of people working from home! But… what if they can't? What if they have toddlers at home (with a nanny or a sitter) and the kids just won't leave them alone? What if they have a partner or a roommate who also works from home, and is a loud talker? What if they simply don't have a sufficient office space to work quietly and get things accomplished? If this sounds like you – renting flexible office space or a hot desk is just the solution.
Should I get a hot desk?
A shared, flexible workspace is a smart idea for professionals who want:
To connect with other entrepreneurs
A centrally located, convenient location to hold meetings
No commitment – no contracts, rent for as little as an hour
An affordable alternative to leasing costly office space
Located at the junction of Rt. 84 and Rt. 691, Sobon & Associates offers flexible and/or private office space on an hourly, daily or monthly basis. We have limited spots available, so contact us now!