Thinking About a Virtual Office? Here are 5 Signs You Need One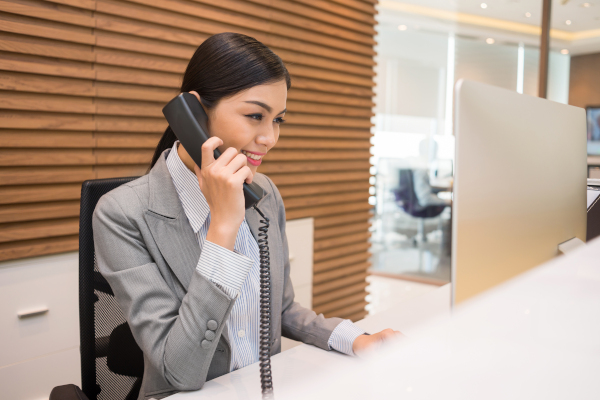 If you're a small business owner, you be thinking about renting office space so you can hire staff, have a brick-and-mortar presence, and file for that long-awaited LLC. But have you considered a Virtual Office? A Virtual Office offers many of the benefits of a brick-and-mortar office, but at a significantly lower cost and with less obligation.
Ready to grow your business and take the next step? Here are five good reasons to get a Virtual Office: 
1. A virtual office protects your home address. As a business owner, there are many reasons to protect your home address and use a different address for your company. By using a Virtual Office address and phone number, you'll keep your home address and personal information private – while giving you the ability to feature your phone number and address on advertising, letterhead, 411 and Google.
2. You're not ready for a physical office yet. Sure, things are good right now, but maybe you don't want to take on the added cost and responsibility of signing a lease, furnishing an office, and paying cleaning fees and utilities. A Virtual Office allows you to avoid expensive overhead – plus, you can always rent a conference room or an office space when the need arises.
3. You want to establish credit or take out a loan. A credible business address and listed phone number can help your business achieve good standing with banks and lenders. Remember: never use your personal address to apply for an LLC. Because an LLC is a public record, your home address will be searchable online.
4. You need a little extra help staying organized. A Virtual Office will give you a receptionist who will answer your calls and direct them to your 24/7 accessible voice mailbox – allowing you to defer and screen incoming calls until a time that's convenient for you. Plus, your mail will be sorted and held – and we'll notify you of any deliveries. It's like having administrative support, without paying an admin's salary.
5. You want to expand into new markets. You can set up a Virtual Office in a new location quickly and easily – and then track the results. Are more people responding to a business that's based in the city? What about the capitol? Test new markets cost-effectively by setting up Virtual Offices in targeted locations. 
Sobon & Associates offers Virtual Offices starting from just $55 per month – you can get the first month free, this this special offer. Turbocharge your business growth in 2022 with a Virtual Office.